The 2022 Subaru Love Promise Customer and Community Commitment Award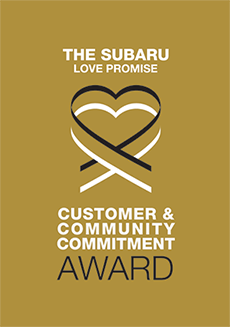 We've been nationally recognized for our dedication to our customers, our community, and the Subaru Love Promise.
We're honored to receive the 2022 Subaru Love Promise Customer and Community Commitment Award. This award nationally recognizes elite Subaru retailers who provide an exceptional customer experience at every interaction with Subaru. These retailers have also demonstrated an outstanding commitment to supporting passions and causes in their local communities in important areas such as the environment, community, health, education, and pets.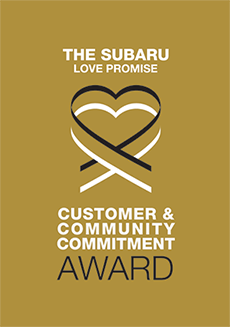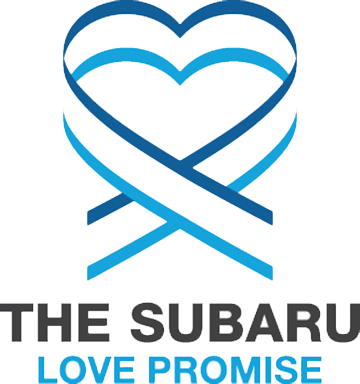 What is the Subaru Love Promise?
Subaru and our retailers believe in making the world a better place and the Subaru Love Promise is our vision of respecting all people. This is our commitment to show love and respect to our customers and to work to make a positive impact in the world.
How is Carter Subaru Shoreline dedicated locally to the Love Promise?
Carter Subaru is proud to support and sponsor many of our great local organizations and non-profits. From the environment and music to education and athletics, everyone at Carter Subaru is committed to investing in our future... and our children's future.
Pasado's Safe Haven, Woodland Park Zoo
Mountains to Sound Greenway, Brown Bear Car Wash, The Mountaineers, Evergreen Mountain Bike Alliance, Washington Trails Association
Shorewood High School, Ballard High School, Shoreline Community College, Edmonds Community College, Outdoors For All
Treehouse, Seattle Storm, Zoo Tunes, GSBA, King County Search and Rescue
Food Lifeline, Puget Sound Kidney Foundation, Leukemia & Lymphoma Society, Cancer Institute at Virginia Mason, The Angel Band Project
Love Promise Stories from Carter Subaru Shoreline
Subaru and Carter Subaru Shoreline believe in making a positive impact on the communities in which we live and work. We uphold that belief through our Love Promise Community Commitment. Every month, we select inspiring stories from customers and partners from around our area who strive to support our collective commitment and feature them here
Carter Subaru is committed to keeping our community strong! - Mechell S
Carter Subaru has always embodied more than a "typical" car dealership. They have made a conscious effort to use their voice to promote and empower many nonprofits and community organizations. From the beginning, much of their time and dollars have gone to supporting environmental causes, social injustice, the under-represented, and those in need of funding and awareness. The list of Carter Subaru's impact can be felt from working a telephone bank that supports foster children, to planting more than 225,000 trees in the Mountains to Sound Greenway. Carter Subaru has truly taken their Love Promise to heart.

---
Carter Subaru proudly supports the GSBA - Amy B
Carter Subaru has been partnering with the GSBA since 2010 contributing over $300,000 to date! The GSBA is a business chamber that supports the LGBTQ+ small business and nonprofit communities. It also has a Scholarship & Education Fund. Since 2010, Carter Subaru has consistently supported these two foundational platforms. Incorporating philanthropy consistently is a business model that Carter Subaru embraces. Carter financial support provides business education, one-on-one business coaching and higher education for LGBTQ+ students. Because of the longstanding support from Carter Subaru, GSBA has been able to almost double its member base and has been able to implement the GSBA Guarantee. This provides a scholar with consistent funding for up to four years, ensuring a graduation rate of 91%+. Carter Subaru's dedication and commitment to the GSBA has made a tremendous impact on many of our LGBTQ+ community.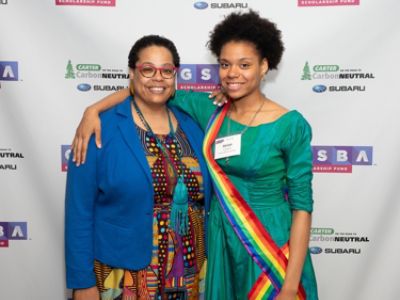 ---
Supporting Seattle high school students as they destigmatize Mental Health - Billy T
Carter Subaru has aligned with Seattle radio nonprofit C89.5 fm to support their annual Mental Health campaign, Coping 101. Broadcasting from Nathan Hale High School with amateur student voices on the air since 1971, C89.5's groundbreaking series is made possible with local support from Seattle Children's Hospital, Crisis Connections and Carter Subaru. The platform provides vital resources and education to the community while empowering a diverse pool of students by amplifying their voices and authentic perspectives. These students host monthly podcasts where they address their own questions with Seattle Children's clinicians as well as experienced peers - actively destigmatizing Mental Health topics like Depression, Suicide Prevention and Gender Identity. A powerful example of the series is Coping 101's Youth in Recovery episode which features a peer-to-peer discussion exploring adolescent addiction and successful recovery into young-adulthood. Carter Subaru's sponsorship enabled the radio station to present an approachable education on overcoming addiction and tell this brave young person's story while shining a spotlight on the work being done by Bridges Alternative Peer Group - a nonprofit youth recovery program based right in Carter's neighborhood. The crucial public awareness generated for this nonprofit and the empowerment of their guest speaker Bade were made entirely possible with Carter Subaru's support, whose impact on public mental wellness drives forward one podcast at a time.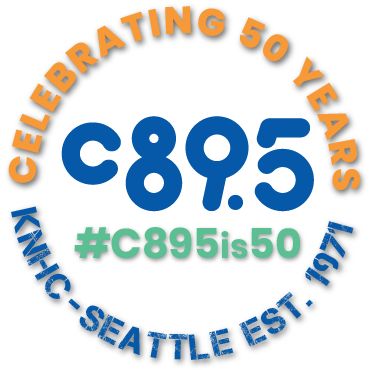 ---
Making a Wish Come True - Mechell S
Carter Subaru was able to help fulfill a young man's Make-A-Wish Dream through their partnership with the Seattle Storm. Kahlel, has been battling cancer for 5 years, and his Make-A-Wish was to meet Seattle Storm superstar Breanna Stewart and talk to her about her career and watch a live game. As his request was during COVID, a lot of Make-A-Wish requests were put on hold. However, Carter Subaru was able to make a special request directly to the Storm and set up and special surprise meet and greet! Kahlel was able to sit in a private suite with his uncle to watch a game, receive autographed gear, and most importantly meet Breanna Stewart. It's not often a "car company" is called upon to help make a wish come true. And Carter Subaru was proud to be able to provide this once in a lifetime opportunity for such a remarkable young man!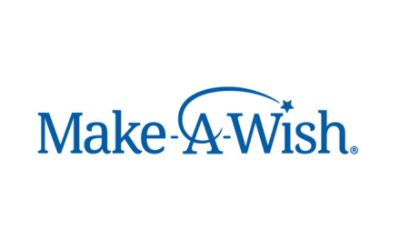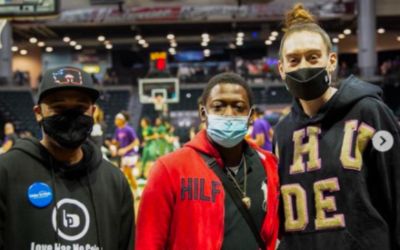 ---
My Subaru experience - Lorna R
I made a call to Carter Subaru Shoreline about issues happening with my Subaru. I explained the best I could about what I was experiencing. My Subaru was driving rough and I couldn't drive very far. I didn't want to drive my car until I had it looked at. They got me in pretty fast because what I described was bad. It was to scary to drive but I did drive to the Carter Subaru to drop off. They were awesome about giving me a loaner. I had a place do my oil change. Once it was ready I went to get in and drive it. No prior issues to my Subaru. Just needed my oil changed that's it. I tried to drive away in the parking lot and I couldn't. It ceased up and my steering was really messed up. So they took another look at it and checked fluids. I got it back again and it was moving but very badly. Once the Carter Subaru team investigated my description and look at other parts. My fluids were low and my transmission fluid looked very low. Think this was just oil change. Now something was tampered with and I was so upset to hear this. What I am going to do. The quote came in my email. My jaw dropped I don't have this kind of money. Plus it was in good shape before this oil change. Going forward the team called the place I got my oil change from. After a few emails with the people they wanted to talk to the Carter team. We had plenty of evidence towards the work that needed to be done. They worked out a deal to make this right and help them be able to cover the cost. In the end I had a new transmission and drives great now. I had a great experience with the ascent loaner, what a great car. I was happy to make the trade back for my Subaru Forester. Thank you Subaru team! I got a photo with the Carter Subaru team and I. That's my story.
---
Our Customers Donate to Honor Betty White - Mechell S
In honor of the late Betty White, Carter Subaru asked their customers, employees, and friends to make at least a $5 donation to their local animal shelter, Pasado's Safe Haven. Carter Subaru has been partnering and supporting Pasado's Safe Haven for years. From sponsoring the Spay Mobile to featuring adoptable pets each week on their social media pages, Carter Subaru has been a huge advocate for animal rescue. With the #BettyWhiteChallenge, Pasado's Safe Haven received over $4,000 in donations in a matter of days. Carter Subaru is thrilled to have had even a small part in this accomplishment and proud to partner with them!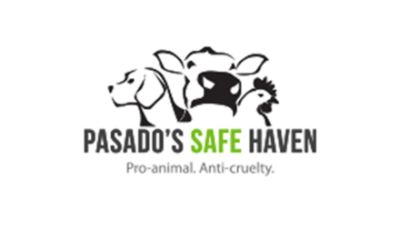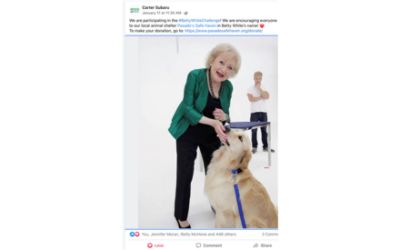 ---
A Beautiful Partnership of Shared Values - Laura R
Woodland Park Zoo and Carter Subaru are fortunate to share a strong partnership. Over the past 14 years, Carter Subaru has supported the zoo with more than $700,000. You may have seen the zoo's branded Subaru's driving through your neighborhood on their way to an event or represented on one of the several water filling stations throughout the zoo grounds. Or as presenting sponsor of the zoo's summer concert series – ZooTunes – of which Carter Subaru has been a partner for 14 seasons. "Carter Subaru has been a tremendous partner to Woodland Park Zoo and this has been a beautiful friendship of shared values. The zoo brings in more than 1.4 million visitors each year and we look forward to deepening this relationship into the future so that we can continue our mission to save species and inspire everyone to make conservation a priority in their lives," said Laura Rieder, Director of Marketing & Advertising at Woodland Park Zoo.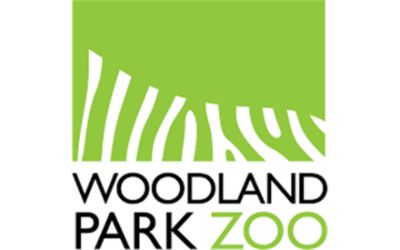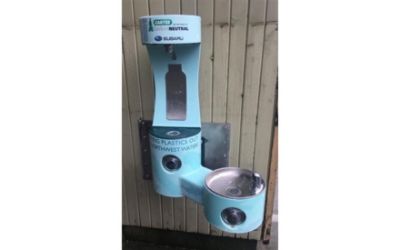 ---
Subaru Loves Pets - PASADO'S SAFE HAVEN - Maddie H
Coconut, Jenny, and Tarski were three young cats rescued from a life born to an outdoor cat colony, surviving on the kindness of neighbors. When neighbors were finally able to contact Pasado's Safe Haven for help, we were able to rescue three friendly cats and connect with other organizations to arrange for the rest. Typically, former outdoor kitties take awhile to warm up to new humans and adjust to an indoor life. These three were just the opposite, and almost immediately found that they loved snuggles, wand toys, and playing with cat towers. Unfortunately, when they received medical care we found that Tarski was FIV+. While this diagnosis still allows cats to live a completely normal life, it can limit which cats they will be able to live with successfully and can be a big deterrent for adopters. At the same time, we saw that these three girls were developing an unmistakable bond with each other. We decided that, since we knew they all got along and would stay healthy and happy together, they would need to find a home together. Finding a home for an FIV+ cat is a challenge, and so is adopting three cats together. These girls might have had the odds stacked against them from the beginning, but their resilience and their loving nature was able to work in their favor. Luckily, an adopter quickly fell in love with the social personalities of Coconut, Jenny, and Tarski and knew he had to take them home. These girls will never have to know a life without each other, and will know love and care from now on!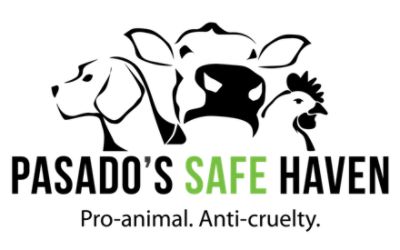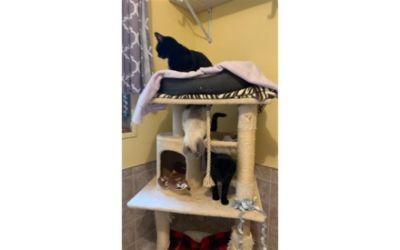 ---
School Supplies for Youth in Foster Care - Mechell S
Carter Subaru's passion for children and their community shows in their commitment to helping out when anyone is in need. With school finally back in person, it was important for Carter Subaru to help Treehouse, a non profit dedicated to youth in foster care.With Used Car Director, Denny Hynes, being a driving force in getting monetary donations as well, Carter Subaru collected and purchased school supplies for foster kids heading back to school. It was an exciting moment for the Treehouse staff when 4 Subaru's full of school supplies arrived. It's been a challenging time for everyone, but to have the community come together with Carter Subaru to send foster kids back to school, especially meaningful this year.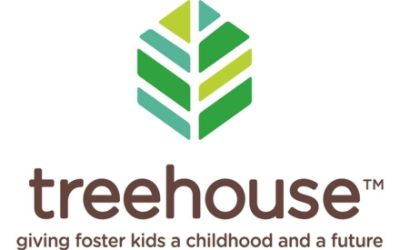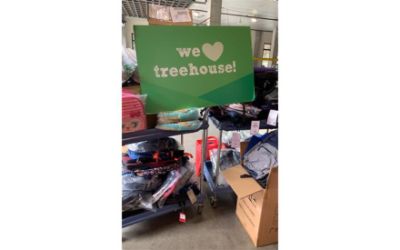 ---
Supporting diversity, equality through eduction - Amy B
GSBA is Washington State's LGBTQ+ and allied chamber of commerce and is the largest of its kind in North America with over 1,300 members. It is the only chamber with a mission of advancing diversity, equity and inclusion in the workplace and in the community. Since 2010, Carter Subaru has supported GSBA as a premier partner, contributing substantially to the growth of GSBA and its philanthropic arm, the GSBA Scholarship & Education Fund. This fund awards scholarships to LGBTQ+ and allied students from Washington State who exhibit leadership potential, demonstrate strong academic abilities, and are actively involved in school and community organizations. In 2020, when students needed help more than ever, Carter Subaru stepped up with $30,000 in support of the GSBA Guarantee. This program is a commitment to the ongoing funding of our undergraduate scholars. Every scholar who meets certain criteria is eligible for up to four years of undergraduate financial support. This commitment to our scholars' success and eventual graduation enables these future leaders to thrive. GSBA ultimately awarded the Carter Subaru Scholarship to a University of Washington student studying Business Administration with concentrations in Finance and Supply Chain Management. This young woman intends to be a positive role model for future LGBTQ+ people and women of color in business and finance. "Without the support of businesses like Carter Subaru, it would not be possible for GSBA to continue investing in the education of a diverse group of LGBTQ+ and allied students who have the capacity and vision to be the next generation of leaders." Taylor Briggs, Scholarship Program Manager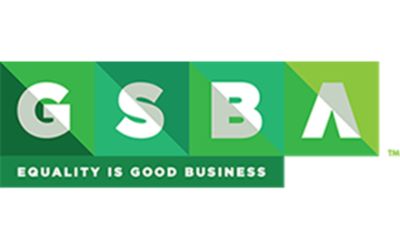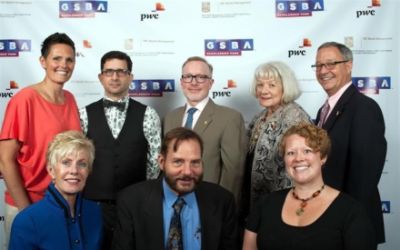 ---